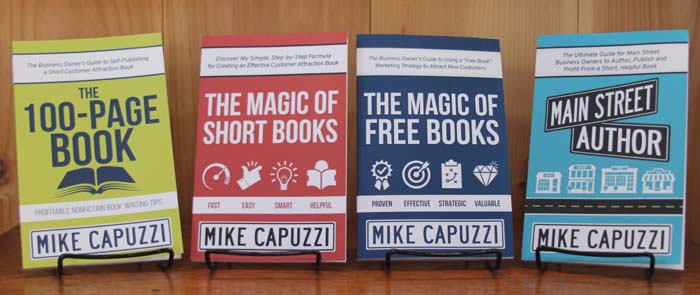 My latest short, helpful book (shook™) is now available and for a limited time, you can get a complimentary print copy HERE!
I wrote The Magic of Free Books for business owners who have authored a customer-attraction book to be given to ideal readers (e.g., ideal prospects).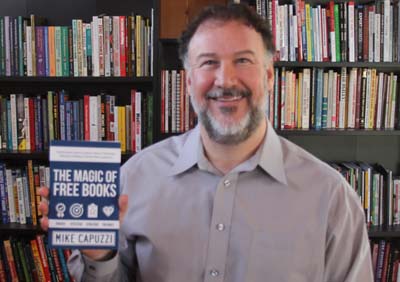 The irresistible offer of a free book has been used for over 120 years by savvy businesses to leverage the promise of a short, helpful book to identify ideal prospects and begin a mutually beneficial relationship.
If you are looking to build a profitable and sustainable marketing engine for your business that constantly churns out qualified prospects 24 hours a day, 7 days a week, 52 weeks a year, then The Magic of Free Books is a must-read!
It's a FACT that many business owners, who have invested time, energy and money into writing a book to promote themselves and their business, UNDER-USE their book as a marketing asset. I can share story after story about individuals who are excited on the day they receive their finished book, but fast forward 90 days and they are doing little with it.
This is exactly WHY I wrote The Magic of Free Books—to give business owner-authors a set of tactics they can use on an on-going basis to profit from all the work they invested in their book.
In this 168-page book, I share 51 proven tactics you can leverage to get your free book into as many ideal readers hands as possible.
This is not an in-depth "how to" book, but instead is a collection of short "marketing with a free book" tips.
I wanted The Magic of Free Books to be a quick and powerful "idea generator" (and money-maker) for you without bogging you down with details. There are plenty of resources available to learn more about a specific tactic I share.
Each free book marketing tactic is described on single page and is accompanied by a related image to further help you realize the potential of the tactic I am sharing.
The feedback from readers has been awesome!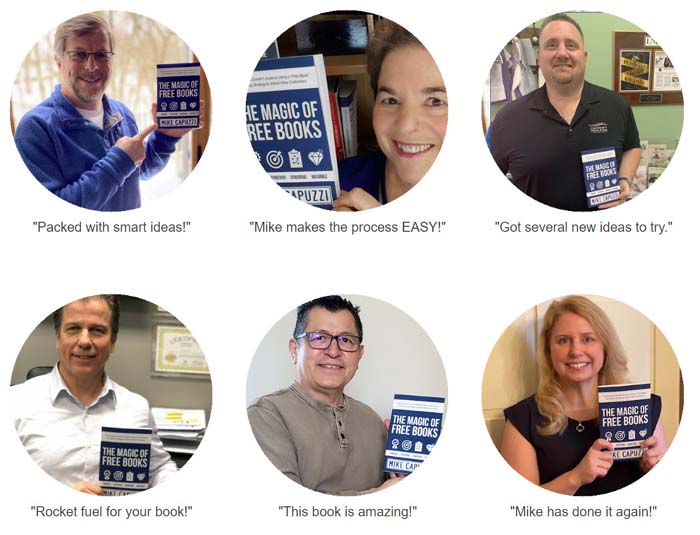 GET YOUR FREE COPY, JUST PAY S&H
For a limited time, I will pay for your print copy of The Magic of Free Books and all I ask in return is that you cover shipping and handling.
I will even include three valuable bonuses worth over $100!
Pick up your copy today, just click the book cover below to get it now!