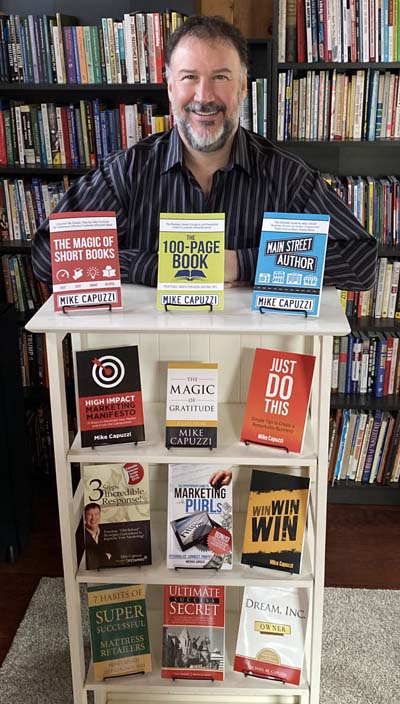 The fact you are reading this "hidden" page means I have literally done my research and have identified you as a local real estate professional who gets marketing.
As a 25+ year marketing professional (go ahead and Google "mike capuzzi") who has worked with and served thousands of business owners around the world, I APPRECIATE WHAT YOU ARE DOING!
I chose to send you this opportunity because you live in an area and serve clients who are looking to live in a "dream destination" area of the United States.
I know you realize how fortunate you are and how appreciative your clients are for helping them find their new home. As an author of 14 books, I know firsthand the power of being a published author (click here to visit my Amazon page) and how it differentiates you and your business from your competition.
As of today, I have also helped more than 65 business owners realize the dream and power of being a book author!
I believe being a published author is one of smartest things a real estate professional can do and I would like to work with you to help you author the next book in my Dream Destination Guide series.
BEING A PUBLISHED AUTHOR ONLY SUPPORTS ALL THE SMART MARKETING YOU ARE CURRENTLY DOING!
Most business owners know that in 2021, you have to have a solid online & social media marketing strategy.
Super successful business owners know that you have to combine this online strategy with an effective offline strategy in order to consistently and predictably attract new leads and clients.
By publishing both an eBook and paperback book, you are creating a super-valuable business asset that will add value to your business for years to come!
Here are just a few of the best reasons to consider writing a book:
WHY I CAME UP WITH THIS IDEA...
Personally, my wife and I are currently in heavy research mode to find our dream destination where we can live a peaceful and quiet next chapter of our lives. Part of this research includes looking for books about the areas we are interested in.
The lack of up-to-date and relevant books led me to the idea of working with a handful of marketing-oriented real estate professionals, who live in very special parts of the U.S., and help them author a Moving to <Insert Your Town or Area> Dream Destination Guide.
Can you imagine what it would feel like to hold your own book and share it with clients, prospects and others in your community?
Trust me.
It's an amazing feeling!
So, my guess is you are thinking, "Sounds great Mike, but what's the catch and cost?"
Well, I am here to tell you it will cost NOWHERE NEAR THE $5,000 and up I charge my publishing clients (click here to see my normal program) and instead, if we both agree this is a good fit, all you have to do is cover a few hundred dollars of book-production hard costs.
There is ABSOLUTELY NO CATCH (again, Google me and check out my reputation). 
If this sounds interesting, a simple phone call with me will allow me to explain in more details and answer any questions. You can click the button below to schedule a time to talk.
In the meantime, check out what Will Friedner (our first Dream Destination Guide author) has to say and check out his book below (btw, his book just went live on Amazon and you can see it here).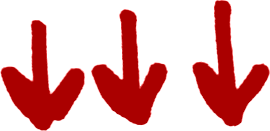 Click to Hear From Will Friedner, Author of
Moving to Whitefish Montana